The use of Simple Citations should be rather straight forward and require very little decision making. In order to see how simple it really is, I'll provide a few examples. To begin, examine the following flowchart which requires you to determine which of the three templates you need to use (the templates are described in much greater detail here):
Which Template Should I Use?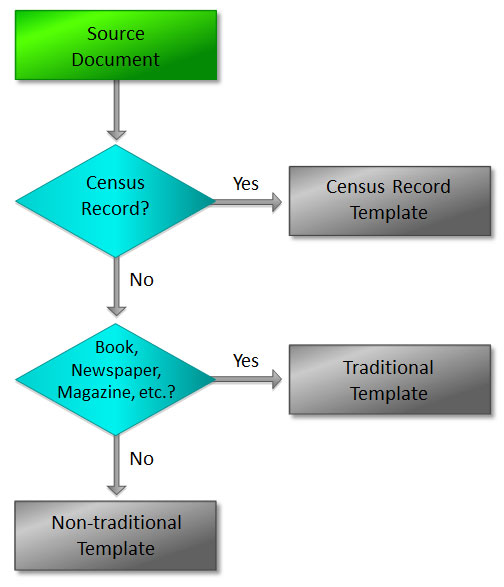 Wasn't that easy? Once the correct template has been selected, all that's left is to fill in the appropriate fields (remember, not all fields are required). Although this process should be very straight forward, I'll provide some examples for each one from my own RootsMagic database.